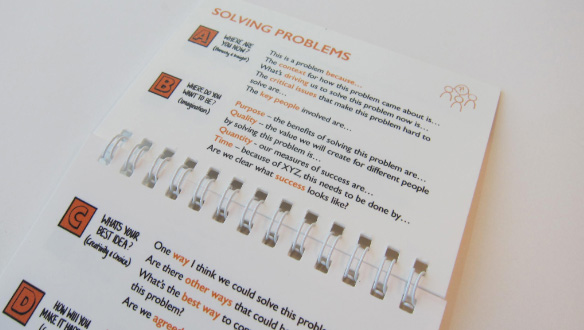 Field manual for problem solving: A guide for workers to facilitate a workshop around tough problems; 2nd Road, Australia
Selected IIID Publications
Proceedings Vision Plus 2017: Core Competencies – Information Design in Education
Information design professionals, students and teachers from around the world joined us in Riga to take a closer look at the skills, competences and talents needed for implementing good information design.
The event took place at the Art Academy of Latvia. It also served as a platform to get familiar with the information design scene in Latvia, the Baltic and Eastern Europe as well we welcoming our international community from all over the world from Asia, Australia, Africa and America and, of course, Europe.
Review Traffic & Transport Forum 2017: Information as a (Public) Service
Ever more public and private players are involved in providing mobility services and information. The design of manageable and understandable information environments is a major challenge – for providers as well as users. We talked about
• Who owns information (design) for mobility: designers, communities, transport authorities, data sources?
• Does standardisation also mean loss of community identity?
• Who moderates/advocates design qualities in the public interest?
• What are future information needs and technologies for mobility?
Proceedings VisionPlus 2015: information+design=performance
In September 2015, IIID partnered with Birmingham City University and the Information Design Association to organize the 16th international interdisciplinary symposium at the universities new Parkside Building in Birmingham, UK.
The Symposium explored a wide variety of relevant and topical issues ranging from information at the beginning of the digital age, healthcare, inclusion, big data visualization, to wayfinding and many other fascinating ideas relating to information, design and performance.
The event was a great success, with speakers and delegates from around the world sharing ideas across two days at the City Centre Campus, Birmingham City University.
IIID Award 2014
The aim of IIID has always been to promote and expand information design knowledge and research. In 2011, the International Institute for Information Design celebrated its 25th anniversary. It was time for us to acknowledge the best in what information design has to offer by introducing the IIID Awards. The competition is held every three years.
Enjoy browsing the many excellent examples in the Award Book 2014!
Transforming Information: A conference to examine the role of the Isotype Transformer 90 years on...
The graphic language of Isotype with its simple repeated symbols has largely become just one element in the designer's toolbox – as Otto Neurath predicted in International Picture Language in 1936 'dependent on their times like all the old sign languages'. This conference in the Vision Plus series investigated the role of the "transformer" and its understanding among designers practicing today. The event was named in reference to Marie Neurath.
International Conference on Inclusive Growth through Mobile Applications, Chennai, India, 2011
The Mobile Plus conference addressed technology and information design challenges for bringing relevant content via mobile phone to people who would otherwise have no access to such information.
The event was organised by IIID in cooperation with the M S Swaminathan Research Foundation and the Industrial Design Centre of the Indian Institute of Technology Bombay.
» Mobile Plus Conference Proceedings »
DD4D - Data Designed for Decisions, Paris, France, 2009
Enhancing social, economic and environmental progress. Jointly organised by IIID and the OECD Statistics Directorate.
Over 50 speakers from 20 countries investigated selection, visualisation, interpretation and communication of data.
» DD4D Conference Proceedings »
PowerNotes - Slide Presentations Reconsidered
Author: Professor Dr.Tech. Per Mollerup
This publication was donated by the author to visitors of the IIID website.
IIID Summer Academies
IIID has organized Summer Academies in Austria, Italy, Japan, the USA, and on the Cape Verde Islands. They involved students in real life projects, encouraged them to effectively work in teams and enabled them to experience multicultural challenges.
The results of two of them can be downloaded: